Doctors & Staff
Meet the experienced and friendly doctors and staff who make John E. Ellis, O.D. the leading provider of vision care products and services in Connellsville.
---
John E. Ellis, O.D.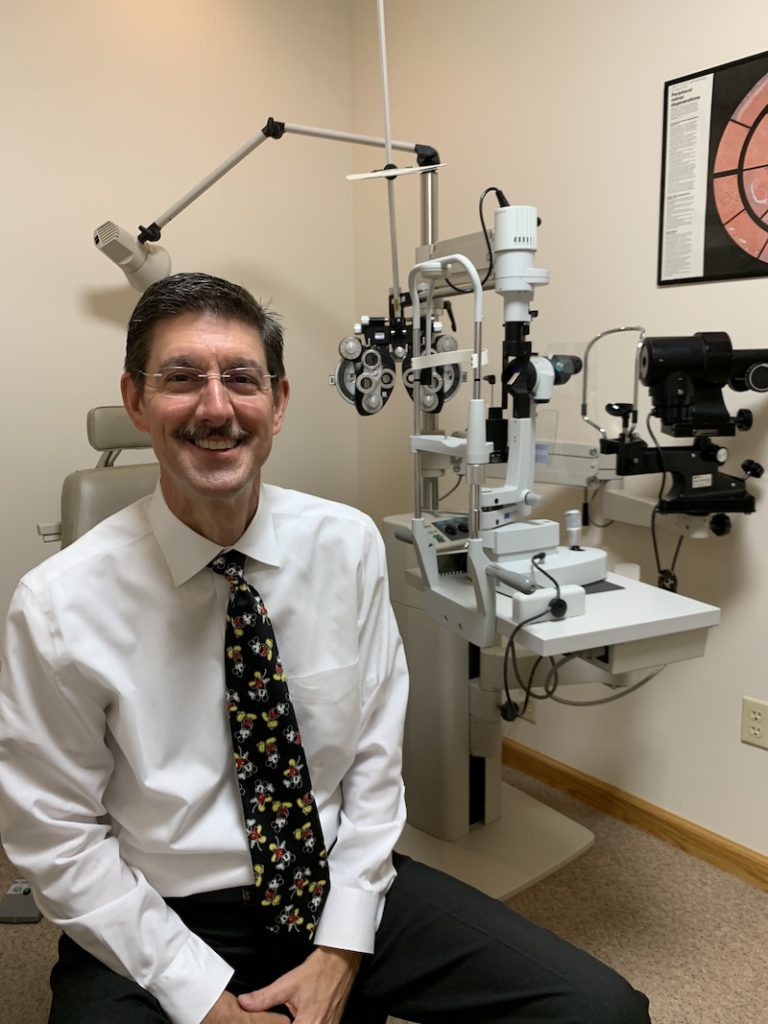 Dr. Ellis grew up in nearby Uniontown. He graduated from Uniontown high school and attended California University of Pennsylvania. He graduated with honors in 1986 with a Bachelor of Science degree in biology. Dr. Ellis then earned his doctorate degree from Pennsylvania College of Optometry in 1990. During his fourth year of Optometry school, Dr. Ellis completed rotations in primary eye care, ocular disease management, pediatrics, and low vision services.
After graduation from Optometry school, Dr. Ellis worked for Dr. E. Ronald Salvitti in Washington Pa. for 3 years full time and 12 more years part time. Dr. Ellis also worked for Dr. Howard Tanning at Jefferson Hospital from 1992 to 1997.
In 1993 Dr. Ellis bought the practice of Dr. Robert Irwin in Connellsville. He moved the practice to its present location in May of 2005. Dr. Ellis practices there full time, offering a full range of Optometric care. He offers routine eye examinations for glasses and contact lenses. Dr. Ellis treats glaucoma and also does medical eye examinations for cataracts and diabetes and refractive surgery. Emergency services are also provided for injuries, foreign bodies and red eyes.
Dr. Ellis and his wife Kandy have 2 daughters, Leslee and Sara, and reside in Connellsville. He is very active in the community and in particular the Connellsville Lions Club, serving as past president. Dr. Ellis loves spending time with his children and helps coach their volleyball teams.
---
Dustin Tressler, O.D.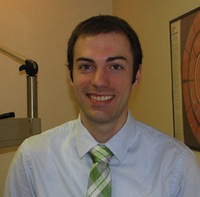 Dr. Tressler is a native of Hopwood. He attended Laurel Highlands high school and is a 2005 graduate of Washington and Jefferson College. While attending Washington and Jefferson College, Dr. Tressler earned a Bachelor's degree in biology, with a special emphasis in cellular and molecular biology. In 2010, Dr. Tressler graduated from the University of Missouri – St. Louis College of Optometry. He is a member of Beta Sigma Kappa, the optometric society. His externship training included specialty training in the areas of pediatrics, contact lenses, low vision rehabilitation, and ocular disease management. Dr Tressler resides in Uniontown and is looking forward to rejoining the community after being away for his education.
---
Staff
Front Desk Receptionist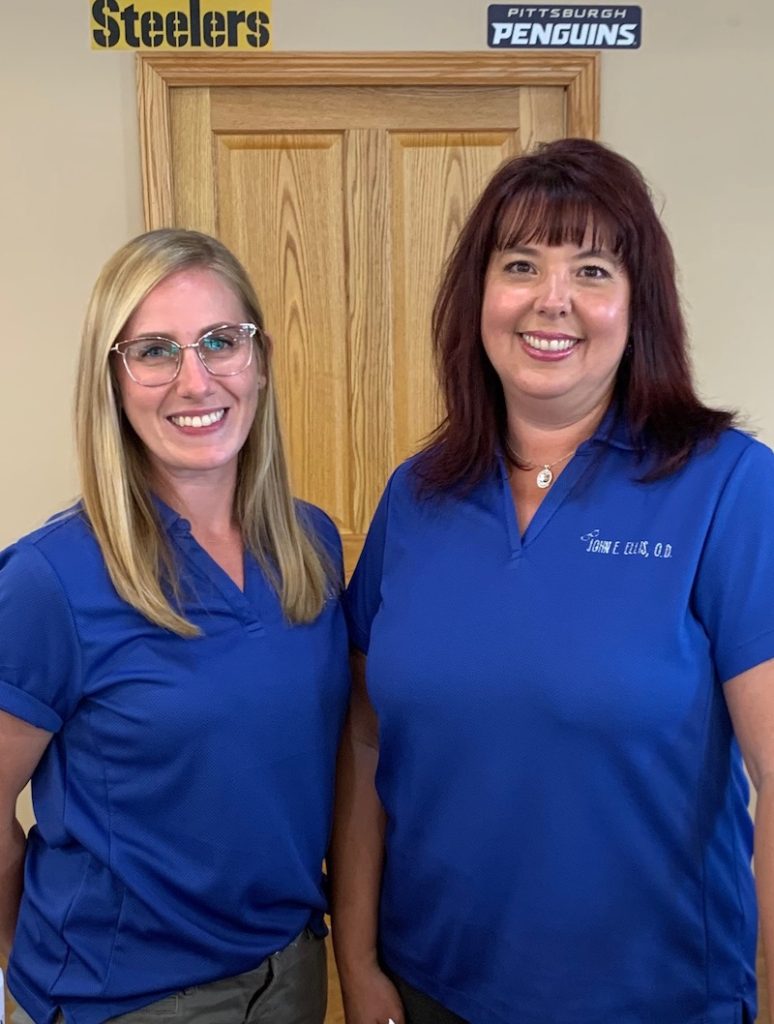 Adrienne Masciarelli and Christine Silbaugh
---
Optical Department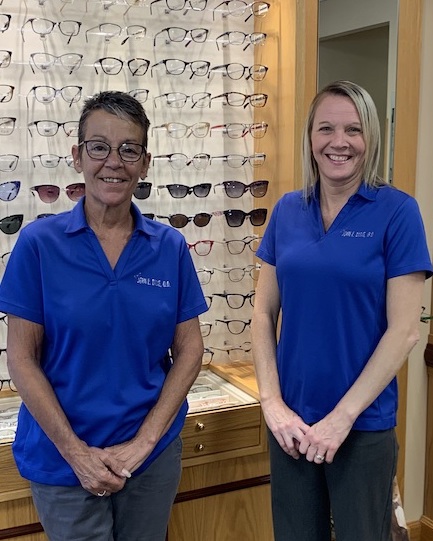 Kim Hall and Becky Meyers
---
Billing Department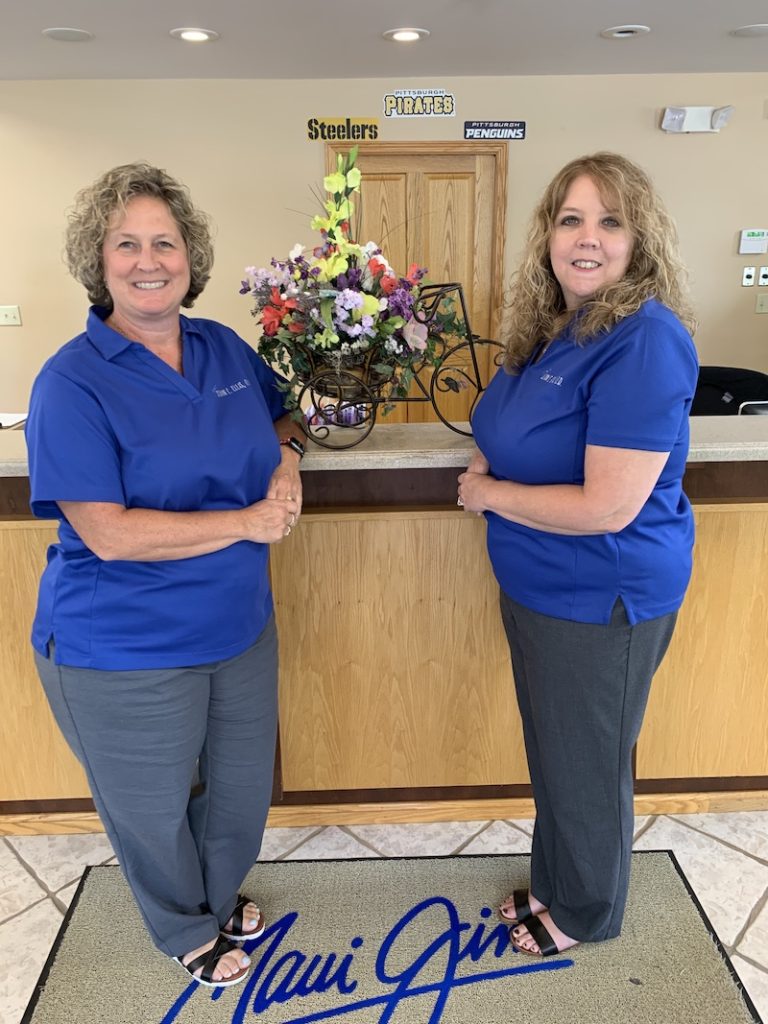 Kandy Ellis and Amy Harrold